Visiting Scholars and Fellows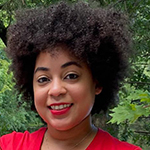 Chlo'e Edwards, Community Partner-in-Residence

Chlo'e Edwards is the 2021-22 community partner-in-residence and the advocacy & engagement manager at Voices for Virginia's Children. She serves as a liaison between partners, advocates, and Voices' policy team. She specializes in cross-disciplinary issues, such as trauma-informed care and equity. In August 2020, Edwards launched Virginia's first Racial Truth & Reconciliation Week, which was recognized by Governor Ralph Northam and is now Racial Truth & Reconciliation Virginia, an evolvement of the Campaign for a Trauma-Informed Virginia.

Through the Campaign, Edwards provides technical assistance to connect local-level trends to policy opportunities. She provides advocacy support & trainings to center the experiences of advocates with lived experience and professionals working within systems to mobilize change at the local- and state-level. Edwards has experience advocating at the local, state, and national level. Currently, she serves as the President of Black Lives Matter 804 and Assistant Director & Digital Organizer for the Truth Telling Project. Chlo'e completed the Minority Research and Law Institute Program at Southern University in 2013 and the University of Virginia's Sorensen Institute for Political Emerging Leaders program in 2019. She holds a Bachelor's in English from Hollins University and Master's of Public Policy in Leadership from Liberty University.

During her time at the University of Richmond, she will focus on her project, "Multidisciplinary Social Justice & Racial Equity Framework for the Policy Development Process at Voices for Virginia's Children."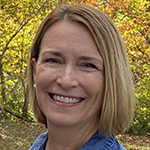 Lynn E. Pelco, Visiting Scholar
Dr. Lynn E. Pelco is a visiting scholar in the Bonner Center for Civic Engagement (CCE) at the University of Richmond. She joined the CCE in September 2021. Before coming to the University of Richmond, Dr. Pelco served for more than a decade as the associate vice provost for community engagement at Virginia Commonwealth University (VCU) and held an affiliate faculty appointment in the VCU School of Education. She has also held faculty appointments at The College of William and Mary, Penn State University College of Medicine, Bucknell University, and Flinders University of South Australia. Dr. Pelco's work has been nationally recognized, most recently by the 2020 Barbara A. Holland Scholar Administrator Award from the Coalition of Metropolitan and Urban Universities (CUMU) and the 2018 Outstanding Leader in Experiential Education: Higher Education Award from the National Society for Experiential Education. Her scholarly interests focus on the impacts of community-engagement on student learning and the professional development of community-engaged faculty.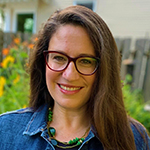 Diana D'Amico Pawlewicz, Visiting Scholar
Dr. Diana D'Amico Pawlewicz, historian of education policy, is an associate professor at the University of North Dakota and a visiting scholar in the Bonner Center for Civic Engagement (CCE). In her academic and public scholarship, Diana explores school policy as social policy, the connections between the past and the present, and the ways educational institutions have alternately served as barriers to and conduits for equity and justice. Diana's first book, Blaming Teachers: Professionalization Policies and the Failure of Reform in American History, received the Outstanding Book Award from the Society of Education Professors. Dr. D'Amico Pawlewicz's research has been published in an array of leading academic outlets including Harvard Educational Review, History of Education Quarterly, Labor: Studies in Working Class History, and American Educational Research Journal. Diana is currently conducting research for her third book, Pathologizing Blackness, which explores the rise of the national obsession with the idea of the achievement gap and the ways racialized notions of success and failure came to shape the landscape of American schooling. All of Dr. D'Amico Pawlewicz's work is motivated by the core assumptions that historical knowledge is powerful, disruptive, and practical. As such, Diana is committed to public scholarship. She has written several op-eds and essays in national newspapers and regularly participates in radio and podcast interviews. She is currently a member of the Washington Post's Made by History editorial team.